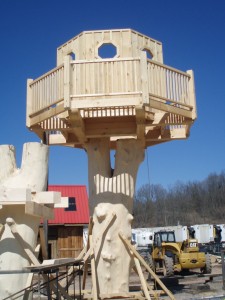 We have finished with the main framing and have now added an addition as we had another locust piece hanging around.  Wall Framing to be installed after putting on the siding.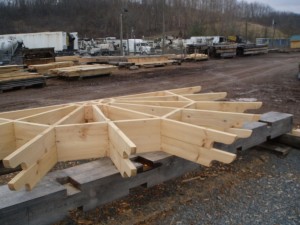 I designed the roof so it is in two pieces for transport.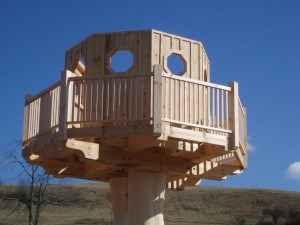 The cantilevered rafters cover the whole walkway.