About Tamarack Log and Timber Homes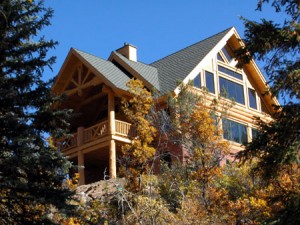 Tamarack Log and Timber Homes is proud to be part of the tradition of Handcrafting Log Homes dating back 1500 years in Northern European Countries and Russia.
We are master builders of Handcrafted Log Homes with 31 years of experience in designing and building log and timber structures. Our log structures have ranged in size from 500 square feet to 12,000 square feet being built in some very difficult building locations throughout North America. We have built our log and timber homes on top of mountains and one large home on an island in the Atlantic Ocean.
Log homes have changed throughout the centuries. We have studied log homes throughout the years, an ongoing educational learning process for log construction. This study of log and timber homes allows us to offer our clients informed answers as to the most efficient up to date methods of log and timber home construction. Our log structures are built by highly skilled craftsmen providing our client with the finest quality available in the log and timber industry.
We were one of the very first handcrafted log and timber companies to offer non-toxic, safe and renewable sheep wool insulation. Also, we were one of the very first handcrafted log and timber companies to recommend and use Sansin Enviro stains as they offer great products with low toxicity..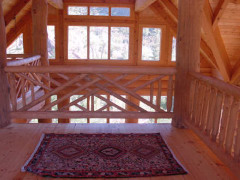 Professional Affiliations:
GLLCA Great Lakes Log Crafters Association
WVHBA West Virginia Home Builders Association
NAHB National Association of Home Builders
WVFA West Virginia Forestry Association