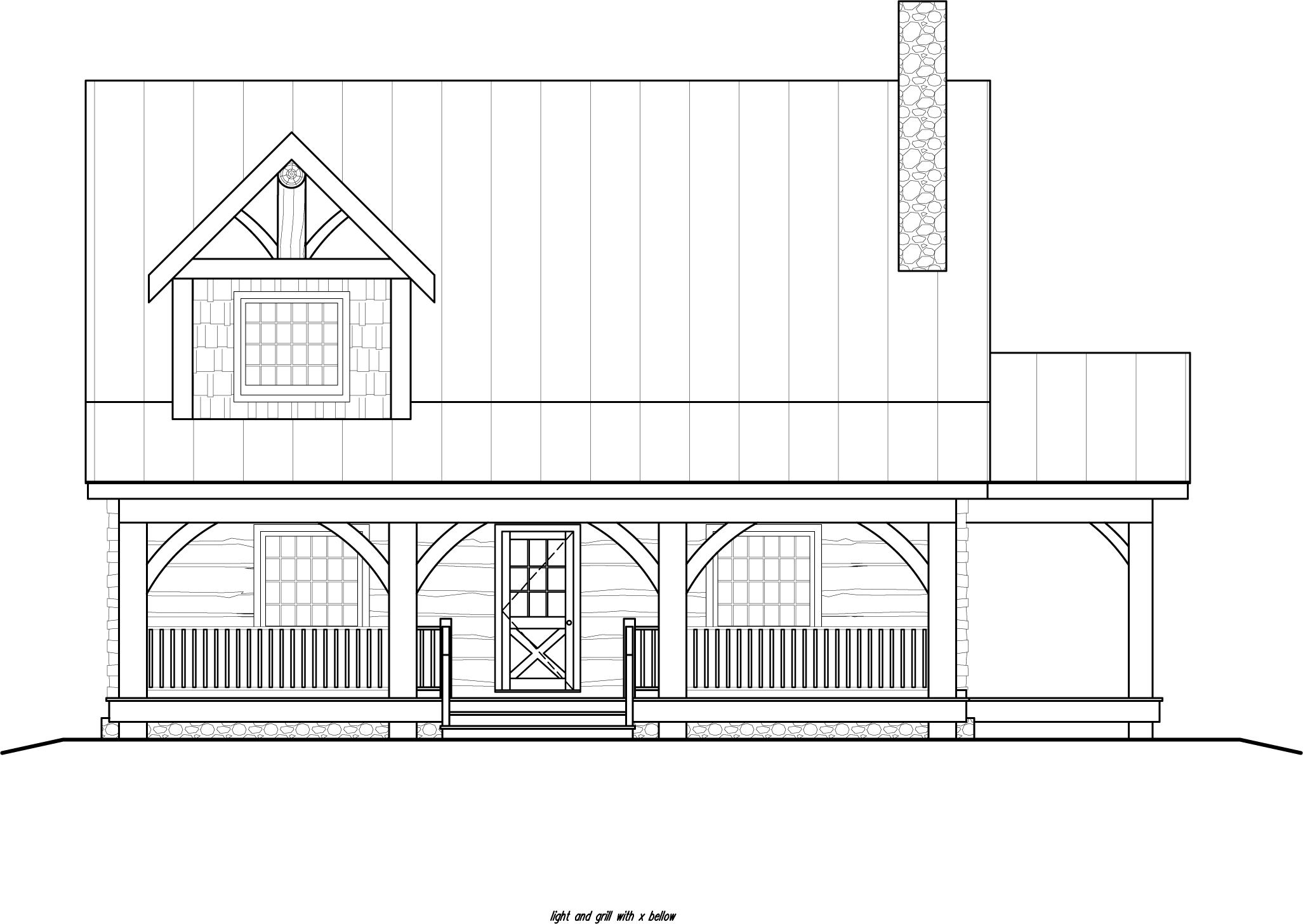 Elk Lodge
32'x36′ Handcrafted Dovetail Log Home Shell crafted from gigantic white pine logs.  The timber gable dormer will allow natural light to flow through the loft area and the full timber shed dormer gives you spacious bedrooms.  This shell includes a complete exposed timber roof system, timber porch system and timber grilling porch system.
Design Description:
Main Floor: Spacious Master Bedroom with suite, open concept kitchen, dining area and great room. Laundry room and powder room.
Second Floor Loft: 2 Bedrooms, full bathroom and loft overlooking great room.